3D Models using photogrammetry
Using photogrammetric methods, we create precise surface models of buildings or objects from high-resolution drone and photo images.
These 3D models are used for visualisation and interactive online viewing or use of the building or object.
Due to the high quality of the reconstruction of the building geometries and facade textures, every detail can be examined digitally from every viewing angle.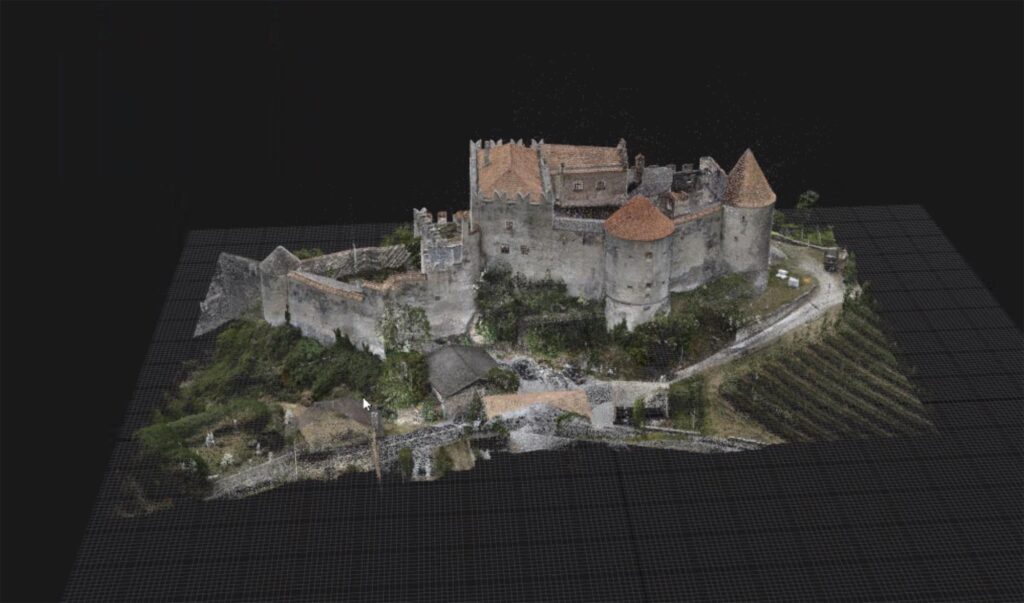 As-built documentation
With the photogrammetric survey, a complete as-built survey is created. Measurements can be taken or the object can be viewed from any angle and in highest resolution.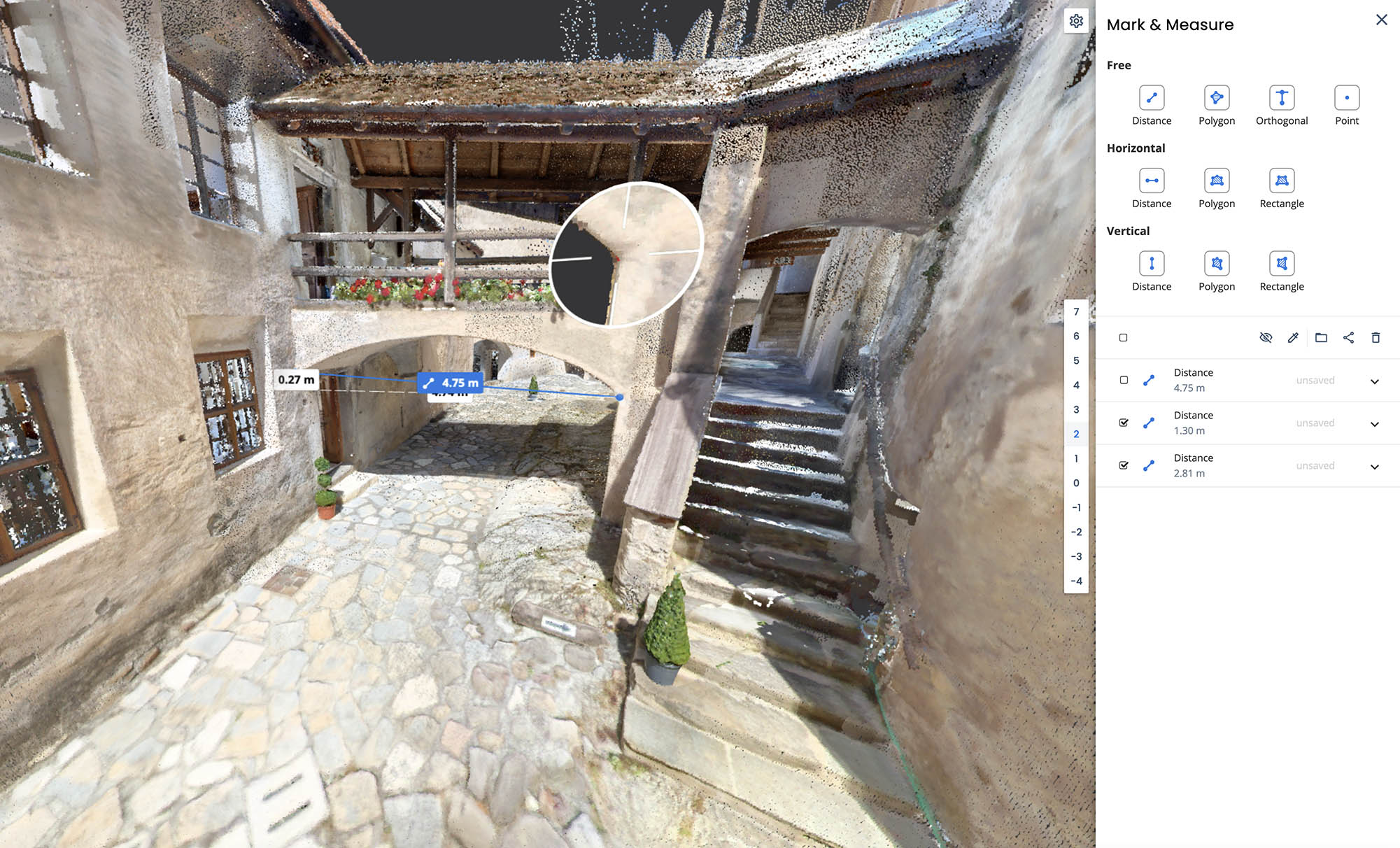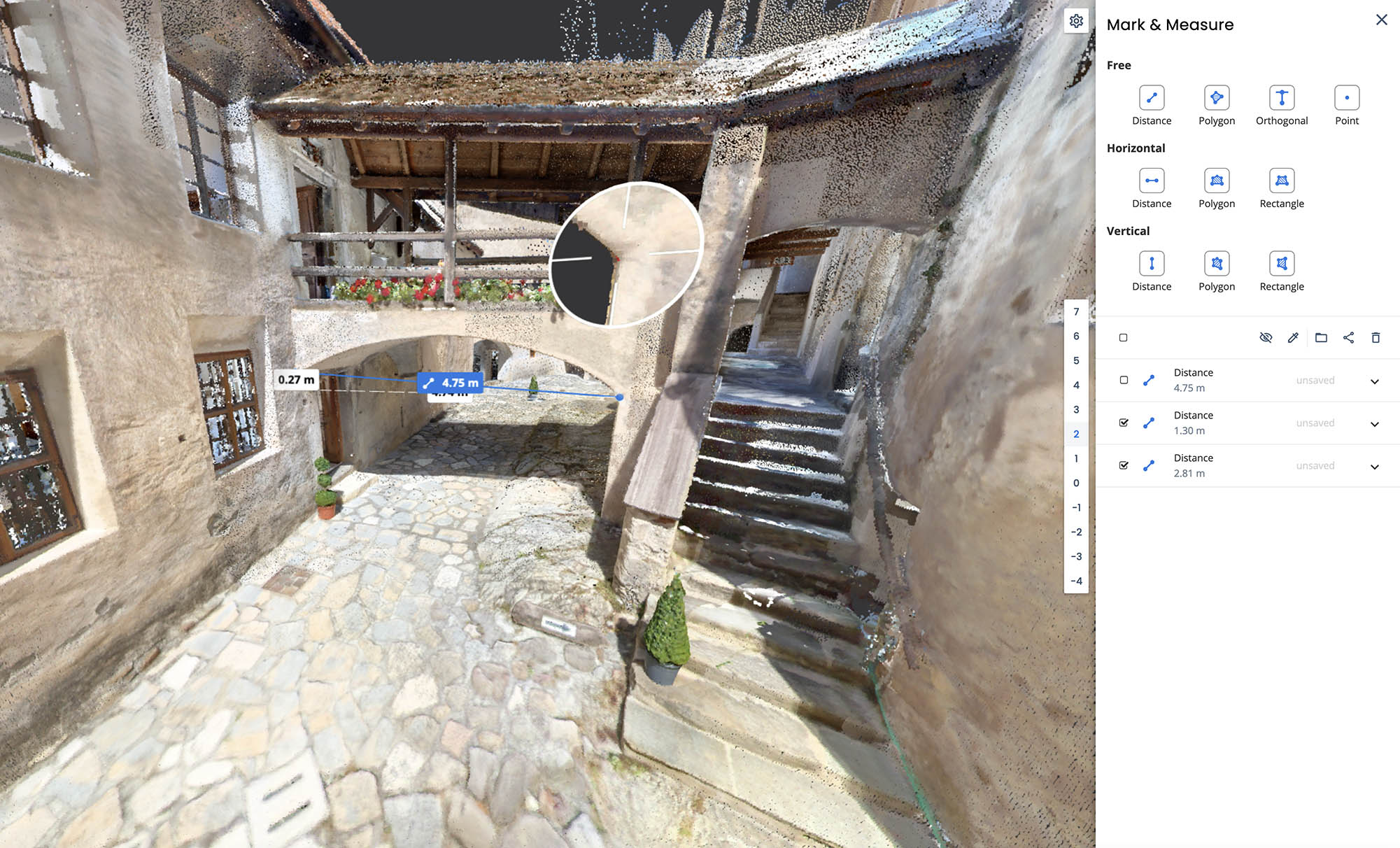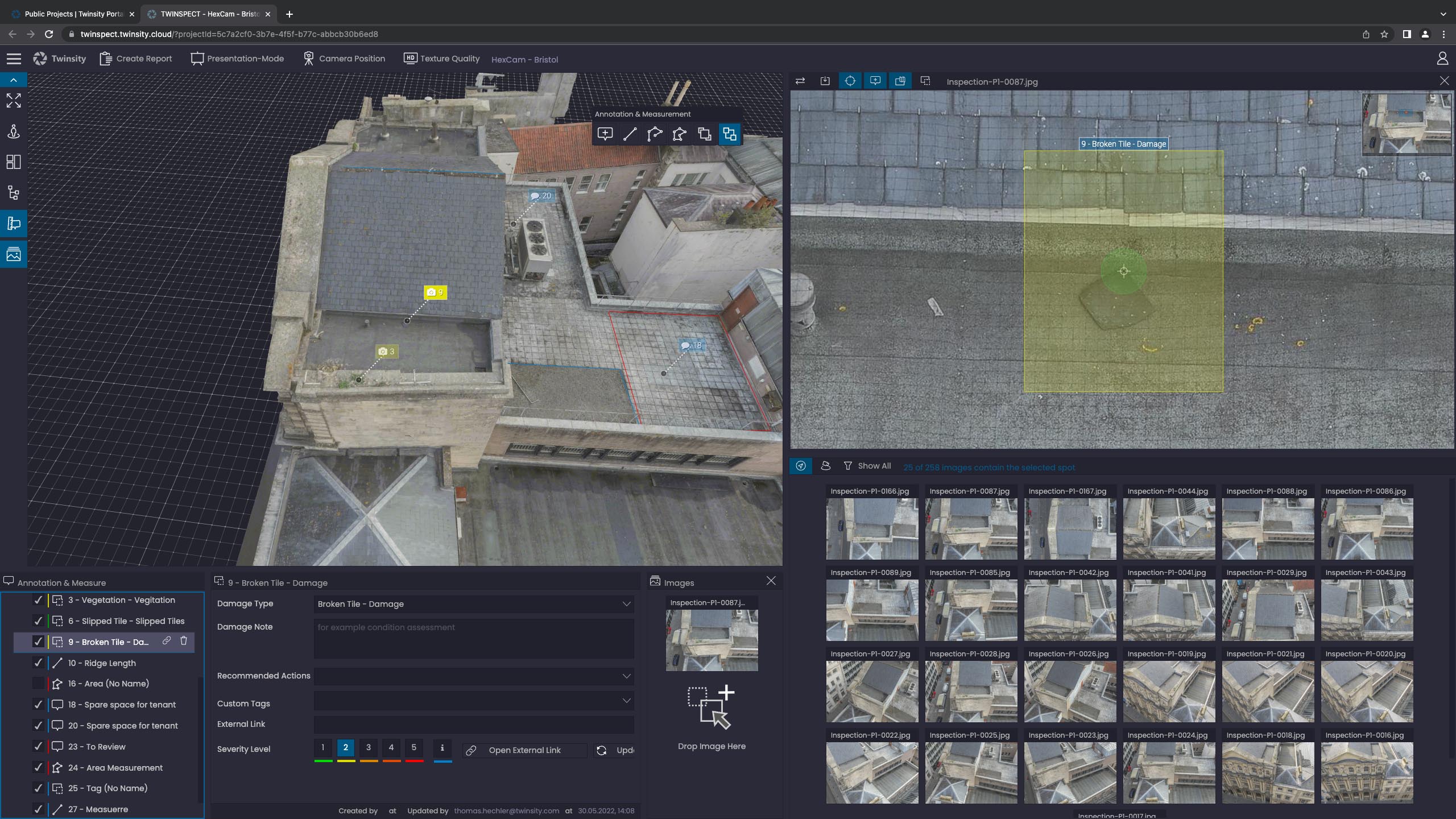 Digital object inspections
The 3D model is recorded in high resolution. With the use of special software, the building surface can be jointly inspected online and a documentation created.
This new digital way of object representation allows object inspections to be carried out in an extremely time and cost-saving manner.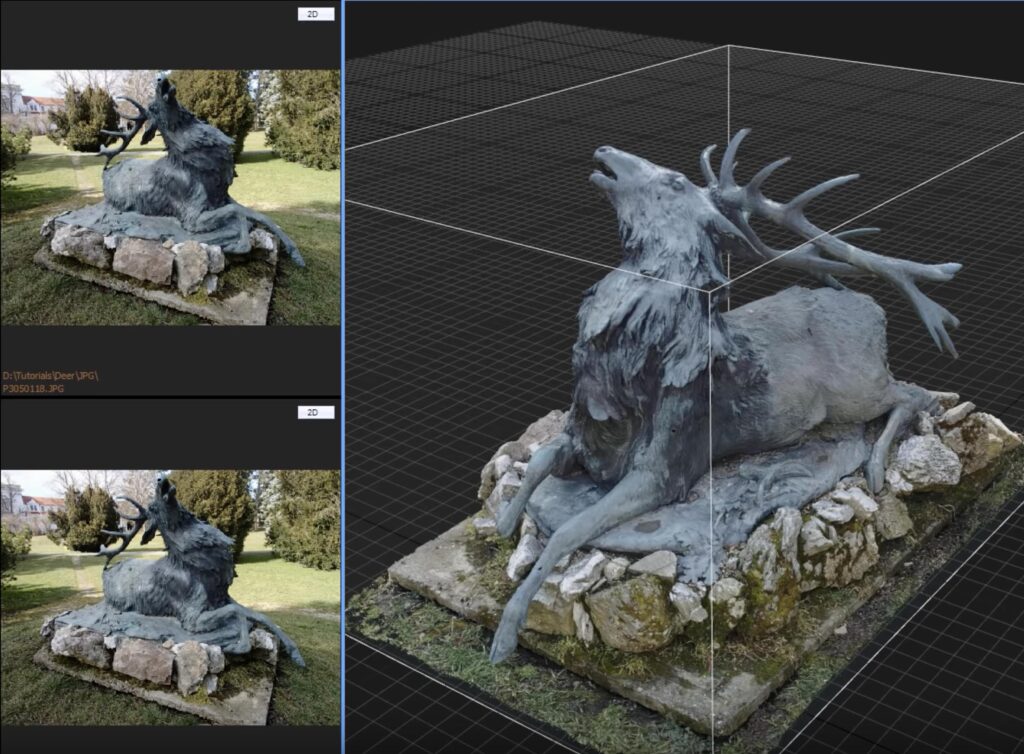 3D Visualisation
Every recorded 3D model can be saved in the common 3D formats.
This way the model can be used for online communication or 3D printing.
Machine parts or building components can also be scanned in this way in order to be able to produce an exact replica.